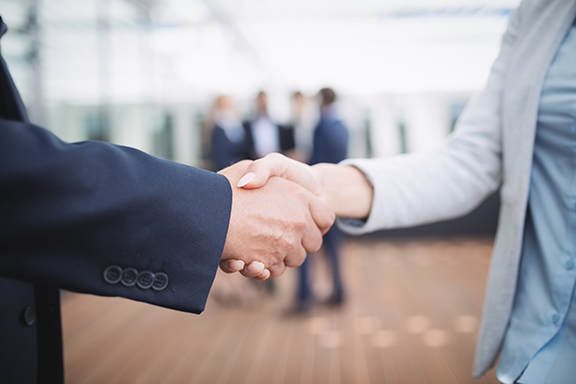 Why I Became a Financial Advisor
Louis J. Butera, CFP® | May 05, 2022
There's a running joke that sums up how I got my start in the financial industry: There are two ways to get into the insurance business, through family or by mistake! It was no mistake for me—I grew up watching my father serve his clients as an insurance agent. He really loved owning his own business. When it came time for me to choose a career, it was a no-brainer. But, as often happens in life, you learn and grow through your experiences and see new needs or opportunities to explore.
The Journey
After graduating from college, I earned my insurance licenses and eventually my securities licenses. I loved being a problem-solver for my clients, but I wanted to do more. I saw that people had very pressing financial questions and I wanted to provide comprehensive guidance to help them.
I became a CERTIFIED FINANCIAL PLANNER™ professional and worked as a financial planner for 20 years, building relationships with my clients and developing a vision for the impact I wanted to make on their lives. In 2015, I followed in my father's footsteps and started my own firm, creating Butera Wealth Management with the goal of fostering meaningful relationships with clients to help them prepare for retirement and achieve financial independence.
My Role Today
Now, with more than 30 years of experience, I spend my days providing comprehensive personal financial planning, investment consulting, and insurance services. My clients and their financial future are my number-one priority. They trust me with their money, which is a responsibility I don't take lightly. I strive to offer the service, advice, and relationship I would expect if I were in their shoes, always going the extra mile for them, their family, and their goals.
My favorite part of what I do is seeing the relief on people's faces when they realize that a financial plan and a sound investment approach gives them a road map toward their goals. Our customized process takes a burden off their shoulders, giving actionable steps and strategies for every aspect of their financial life so they can move forward with confidence. As a business owner with my name on the door, I get a lot of satisfaction knowing we are making a difference in our clients' lives.
Want to Know More?
Don't just take my word for it—experience the difference an objective, relationship-based financial advisor can make in your life. Take the first step toward your ideal retirement by scheduling a free, no-obligation phone call by contacting us at 484-455-2661 or louis@buterawm.com to learn how our 2nd Opinion Process can make a difference in your financial life.
About Louis
Louis Butera is the founder and president of Butera Wealth Management, LLC, an independent wealth management firm operating out of Newton Square, Pennsylvania. With over 30 years of experience in the financial services industry, Louis specializes in serving pre-retirees who hold management or executive roles, particularly in the pharmaceutical industry. In 2015, he started his own firm with the express goal and vision of fostering meaningful relationships with clients to help them achieve financial independence and prepare for retirement. Louis and the Butera team provide a proven and customized process to help their clients plan for every aspect of their financial life. Trust has always been key for Louis, and with this foundation, he has helped guide his clients through many different market cycles and life milestones.
Louis is a CERTIFIED FINANCIAL PLANNER™ professional and has a bachelor's degree in business management from Ithaca College. When he's not working with his clients, Louis enjoys being outside, playing golf, skiing, and leading an active life with his wife, Michelle. They are both great supporters of local charities and their community. To learn more about Louis, connect with him on LinkedIn.