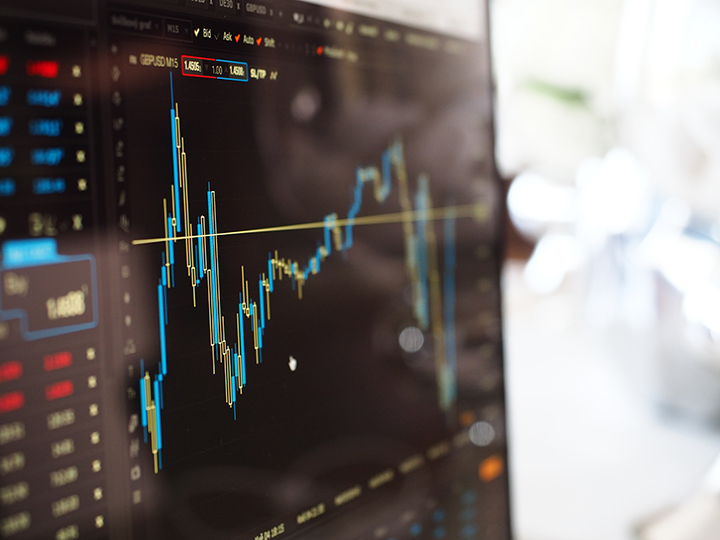 How Much Stock Should I Own in One Company?
Louis Butera | September 13, 2022
If you follow the stock market, you'll see that a few companies tend to dominate year after year. It can be tempting to want to put a significant amount of your investments into these companies. If they continuously perform well, isn't that a safe bet? Not necessarily. Before you make any decisions, it's important to ask the question: How much stock from one company is safe to own?
There's no straight answer when it comes to this question. However, we do know there is increased risk when we concentrate our investments in one particular stock or another. Let's explore this further to help you make more confident investment decisions. 
The Risks of Investing in Any Single Stock
Individual stocks are much riskier investments than a well-diversified portfolio. Why is that?
Here are a few kinds of risks you are exposed to when you hold any single stock, or if your portfolio is heavily invested around one single stock:
Management risk:

A company may have a stellar history of management, but there are no guarantees that won't change in the future. A change in management, like a CEO stepping down, can cause a significant shift in how the company performs, the future prospects for the company, and, in turn, the current price of the stock.

Industry-specific risk:

When you are invested in a stock, you are also invested in that industry. If this industry takes a hit from world events, supply chain issues, changing consumer demand, or rising costs, your individual stock can also go down in price.

Legal risk:

If the company of the stock you hold gets into legal problems, it can lead to investor concerns, and the stock price could drop.

Technological risk:

Technology is continually changing and advancing. It is nearly impossible to predict these changes, and when major advancements in technology occur, it could render an entire company or industry obsolete.
Lastly, the more you concentrate your investment in a single company, you also run the risk of becoming emotionally invested in the company. When the company you're invested in doesn't do well, this can lead to sub-optimal investment decisions (e.g. selling at low prices).
When you have most of your money concentrated in any single stock, if something goes wrong, you stand to lose a significant portion of your investment. But this can be avoided.
The Importance of Diversification
Diversifying your portfolio gives you exposure to companies and industries that appeal to you without the danger of putting all your eggs in one basket.
There are many factors outside your control, such as future company performance, industry changes, and world events.
Diversification means spreading your portfolio across different types of investments, and across many different companies in many different sectors, industries, and geographies. This reduces the risk that you will lose all your money to any single investment. 
The Bottom Line
With any investment, you need to consider your risk tolerance and goals before you make a purchase. All investments carry some amount of risk, but diversifying your portfolio can help you minimize the risks of owning concentrated positions in any specific asset, company, or industry. 
So when it comes to how much stock from one company is safe to own, the answer depends on your needs, goals, and risk tolerance. 
We Can Help
Trying to invest on your own without a plan is like going on a road trip without a map. How do you know where you're going or how to get there? Sure, it's nice to take the scenic route sometimes, but when it comes to investing your hard-earned money, you don't want to take any chances. If you want confidence in your financial plan, it's wise to partner with a fiduciary financial professional. When you work with Butera Wealth Management, you can rest easy knowing you have a trusted partner guiding you on your path to financial success. 
Schedule a free, no-obligation phone call by contacting us at 484-455-2661 or louis@buterawm.com to learn how our 2nd Opinion Service can make a difference in your financial life. 
About Louis
Louis Butera is the founder and president of Butera Wealth Management, LLC, an independent wealth management firm operating out of Newton Square, Pennsylvania. With over 30 years of experience in the financial services industry, Louis specializes in serving pre-retirees who hold management or executive roles, particularly in the pharmaceutical industry. In 2015, he started his own firm with the express goal and vision of fostering meaningful relationships with clients to help them pursue financial independence and prepare for retirement. Louis and the Butera team provide a customized process to help their clients plan for every aspect of their financial life. Trust has always been key for Louis, and with this foundation, he has helped guide his clients through many different market cycles and life milestones. 
Louis is a CERTIFIED FINANCIAL PLANNER™ professional and has a bachelor's degree in business management from Ithaca College. When he's not working with his clients, Louis enjoys being outside, playing golf, skiing, and leading an active life with his wife, Michelle. They are both great supporters of local charities and their community. To learn more about Louis, connect with him on LinkedIn.
Disclaimer
The LPL Financial registered representative(s) associated with this website may discuss and/or transact business only with residents of the states in which they are properly registered or licensed. No offers may be made or accepted from any resident of any other state.
The opinions voiced in this material are for general information only and are not intended to provide specific advice or recommendations for any individual. All performance referenced is historical and is no guarantee of future results.
This material was prepared for Louis Butera's use.