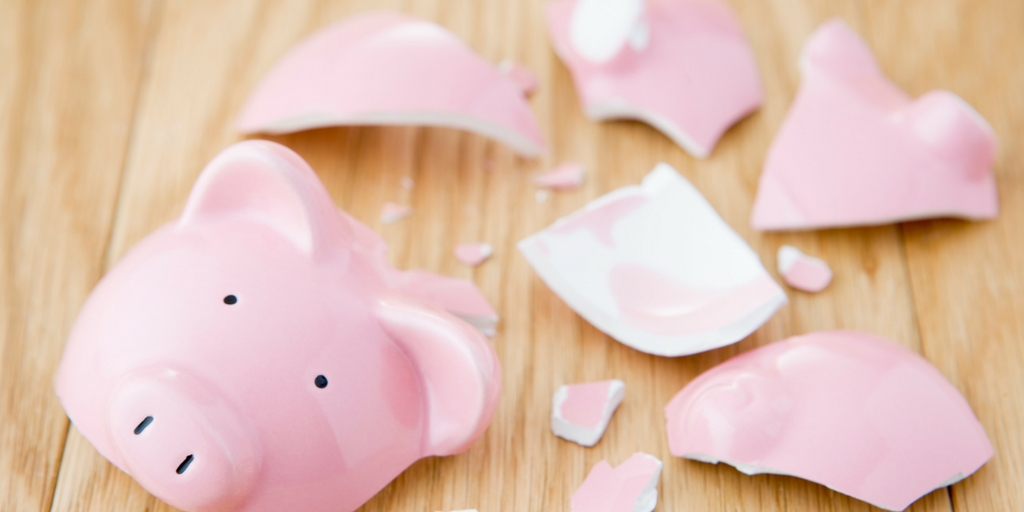 Top Financial Planning Mistakes for Pharma Employees
Louis J. Butera, CFP® | July 07, 2022
The global pharmaceutical industry has been booming lately, earning $1,112 billion in revenue in 20201, representing a compound annual growth rate of 5.6% between 2016 and 2020. With the ever-increasing demand for healthcare services due to an aging population, disease, and the continuing battle against a global pandemic, it's no wonder that working for pharmaceutical companies like Pfizer has become one of the top jobs for 20212.
Despite the decent salary and benefits that come with the job, many pharma employees still struggle to make sense of their finances—and that's okay. As a CERTIFIED FINANCIAL PLANNER™ professional with a large pharma client base, I have 30 years of experience helping individuals and families make the most of their finances. And throughout my career, I've seen many pharma clients come in with very similar financial challenges. While each client's story (and finances) is unique, there are three trends I've seen over and over. If you are a pharma employee looking to revamp your financial picture in 2022, make sure you are aware of these top financial planning mistakes so you can avoid them.
1. Not Having a Clear Retirement Picture
The biggest financial challenge I've seen pharma employees encounter is not having a clear picture of retirement. This includes not knowing how much you need to save before you retire, as well as not having a forecast for your lifestyle expenses during retirement. You may be actively contributing to your retirement plans and therefore thinking that it doesn't matter if you don't have a retirement "picture."
But having a concrete plan and a clear trajectory are two of the most important aspects in preparing for retirement. Even if you save $50,000 or $100,000 a year, you won't know if it's enough until you establish your goals and calculate how much money you need. Most of my clients make significant contributions to their 401(k) and supplemental plans, but still lack the peace of mind that comes from knowing that they are on the right track.
The first step in achieving that peace of mind is having a clear goal for your retirement. Do you want to retire at the beach, purchase a second home, do more traveling, or are you content staying where you are? It will take a different amount of money to achieve each of those goals. Once you have a clear picture in your mind of where you want to end up, it becomes much easier to calculate what you need to do to make it happen. Defining your goals also helps create a system that can be tracked over time and adjusted as needed if life starts to deviate from the plan.
2.Trying to Time the Market
Another common financial mistake I see from pharma employees is that they often try to time the market. It's easy to think that you can do the research and earn huge returns by timing the market, especially as a highly educated pharma employee. But the fact of the matter is, it's extremely difficult and extremely unlikely that you will consistently beat the market over time. In fact, more than 90% of active investment managers underperformed their benchmark between 2001 and 20163, and those are highly educated investment professionals.
The best thing to do is let the market do its job, rather than play the "buy low, sell high" game. Unfortunately, the financial media and Wall Street are fixated on this idea, but unless you have a time machine or a crystal ball to tell you the future, speculating about what the market will do is a risky way to invest. We like a "bucket approach" which utilizes multiple accounts based on cash flow needs to stay disciplined.
Markets have historically rebounded over time. That's why it's so important to trust the market and let time (not trends) be your ally when growing your investments.
3. Not Being Properly Protected From Risk
Along with timing the market, I also see many clients overexposed to risk. Like the age-old adage says, "Don't keep all your eggs in one basket." Diversification is a critical element in managing risk in your portfolio. If you have all your funds in a single stock or even a single index fund, your entire portfolio can be greatly affected by the decline of that one investment. If you are about to retire and most of your money is invested in your company stock, you should consider strategies to hedge yourself in the event of a severe market decline.
Diversification can't guarantee a minimum level of return, but it will at least act as a buffer against the inherent volatility of the market. Reduce your exposure to risk by keeping your investments in different parts of the market and utilizing an allocation strategy that considers which components of your portfolio can move together and which can act as a hedge against downside risk.
It's also important to understand that risk comes in more forms than just exposure to market volatility. Pharma employees should be aware of the major categories of loss that could jeopardize your assets and prepare a mitigation strategy to protect against each.
Be sure to evaluate your life, health, and long-term care insurance policies. These expenses are often overlooked and can have devastating effects on your accumulated wealth. You can have a sizable amount saved for retirement, but that can be wiped out in an instant if you were to get sick, get in an accident, or experience any number of the financial curveballs that life may throw at you.
Making sure you are adequately covered now will save you time, money, and energy in the future.
Avoid Common Mistakes by Partnering With a Professional
If you are a pharma employee and experience any of the financial planning challenges mentioned, we would love to hear from you. At Butera Wealth Management, we have the tools and expertise to help you feel confident about your finances. Schedule a free, no-obligation phone call by contacting us at 484-455-2661 or louis@buterawm.com to learn how our 2nd Opinion Service can make a difference in your financial life.
About Louis
Louis Butera is the founder and president of Butera Wealth Management, LLC, an independent wealth management firm operating out of Newton Square, Pennsylvania. With over 30 years of experience in the financial services industry, Louis specializes in serving pre-retirees who hold management or executive roles, particularly in the pharmaceutical industry. In 2015, he started his own firm with the express goal and vision of fostering meaningful relationships with clients to help them achieve financial independence and prepare for retirement. Louis and the Butera team provide a proven and customized process to help their clients plan for every aspect of their financial life. Trust has always been key for Louis, and with this foundation, he has helped guide his clients through many different market cycles and life milestones.
Louis is a CERTIFIED FINANCIAL PLANNER™ professional and has a bachelor's degree in business management from Ithaca College. When he's not working with his clients, Louis enjoys being outside, playing golf, skiing, and leading an active life with his wife, Michelle. They are both great supporters of local charities and their community. To learn more about Louis, connect with him on LinkedIn.
The opinions voiced in this material are for general information only and are not intended to provide specific advice or recommendations for any individual. All performance referenced is historical and is no guarantee of future results.